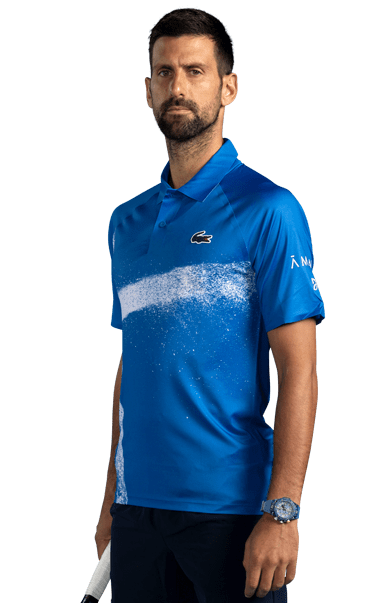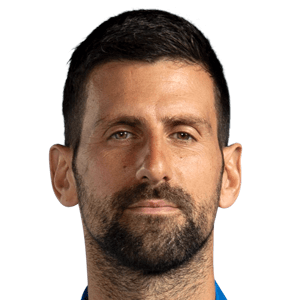 The Serbian superstar is a six-time champion at the Nitto ATP Finals, lifting the title in 2008 (Shanghai), 2012-15 (in London) and 2022 (in Turin).
Birthplace
Belgrade, Serbia
Novak Djokovic has qualified for the season finale on 16 occasions (2007-2016, 2018-2023). He beat Nikolay Davydenko for the 2008 title in Shanghai, clinched four consecutive crowns at The O2 in London between 2012-2015 and emerged victorious for the sixth time in Turin in 2022. Djokovic, who did not qualify in 2017 after suffering a right elbow injury, has compiled a 46-17 record at the prestigious tournament.
The 36-year-old is tied for third-most qualifications in tournament history with Jimmy Connors. Djokovic has only failed to earn his place in the prestigious event once since 2007 (in 2017).
One year ago, Djokovic tied Roger Federer's record of six Nitto ATP Finals trophies. He will now have the opportunity to take the record by himself in Italy. A three-time titlist this season — at the Australian Open, Roland Garros and Adelaide — Djokovic is in contention to claim a record-extending eighth ATP Year-End No. 1 presented by Pepperstone honour.
Djokovic Statistics
Pepperstone ATP Ranking
1
Career Finals Record
46 - 17
Career Finals Best Results
Winner 2008, Winner 2012, Winner 2013, Winner 2014, Winner 2015, Winner 2022
Career Hard Record
683 - 122
Career Indoor Record
187 - 48
Year To Date Record
46 - 5
Year To Date Prize Money
$10,581,665