Overview
From the heart of the venue exclusive hospitality areas conceived by the Italian Tennis and Padel Federation in collaboration with DAO, the Official Corporate Hospitality Advisor of the Nitto ATP Finals, offers you the chance to enjoy an unforgettable experience. Watch the world's best players, add in excellent food, wine and typical Italian hospitality and it'll be an event within an event.
The packages have been specifically designed to cater for the varying needs of all clients, structured especially for companies and individuals who want to experience the event from a unique perspective. Be a part of the sporting event, with a dedicated guest service, at the Nitto ATP Finals.
A thrilling experience is guaranteed by the best seats, getting you close to the action and an integral part of the Nitto ATP Finals show. Reserved lounges, open bar and access to exclusive catering services, transform the venue into a place of absolute comfort.
The Nitto ATP Finals offers a unique experience for sharing a passion for great tennis and enjoying premium hospitality with your guests.
Suite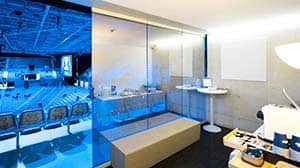 Discretion, privacy and comfort, in a unique location at the centre of the event. Customisable mini lounges inside the Pala Alpitour court with direct access to the stand, the best way to live the sporting spectacle and mature business relationships. All suites offer an open bar and dedicated buffet.
Ace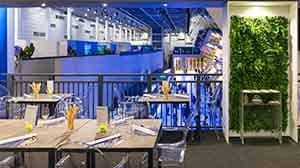 The Ace package is the only solution with prestigious courtside seats letting you capture every detail of the matches and be an integral part of the show. The ideal package for watching the matches from the heart of the action. Premium hospitality services complete the offer, which also includes the food and wine proposal reserved from the exclusive gourmet restaurant of the Nitto ATP Finals.
Smash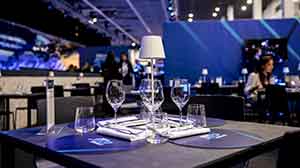 Best seats and exclusive services, the winning combination to experience great tennis. The ideal combination for those who want to attend the matches from the best seats on the first rows of the short and the long side of the court while being indulged by exclusive hospitality areas and culinary delights. Seats that guarantee an optimal view of the matches, all accompanied by unique gastronomic proposals. For those who want to experience the thrill of great tennis in total comfort.