02:55 PM GMT May 10, 2017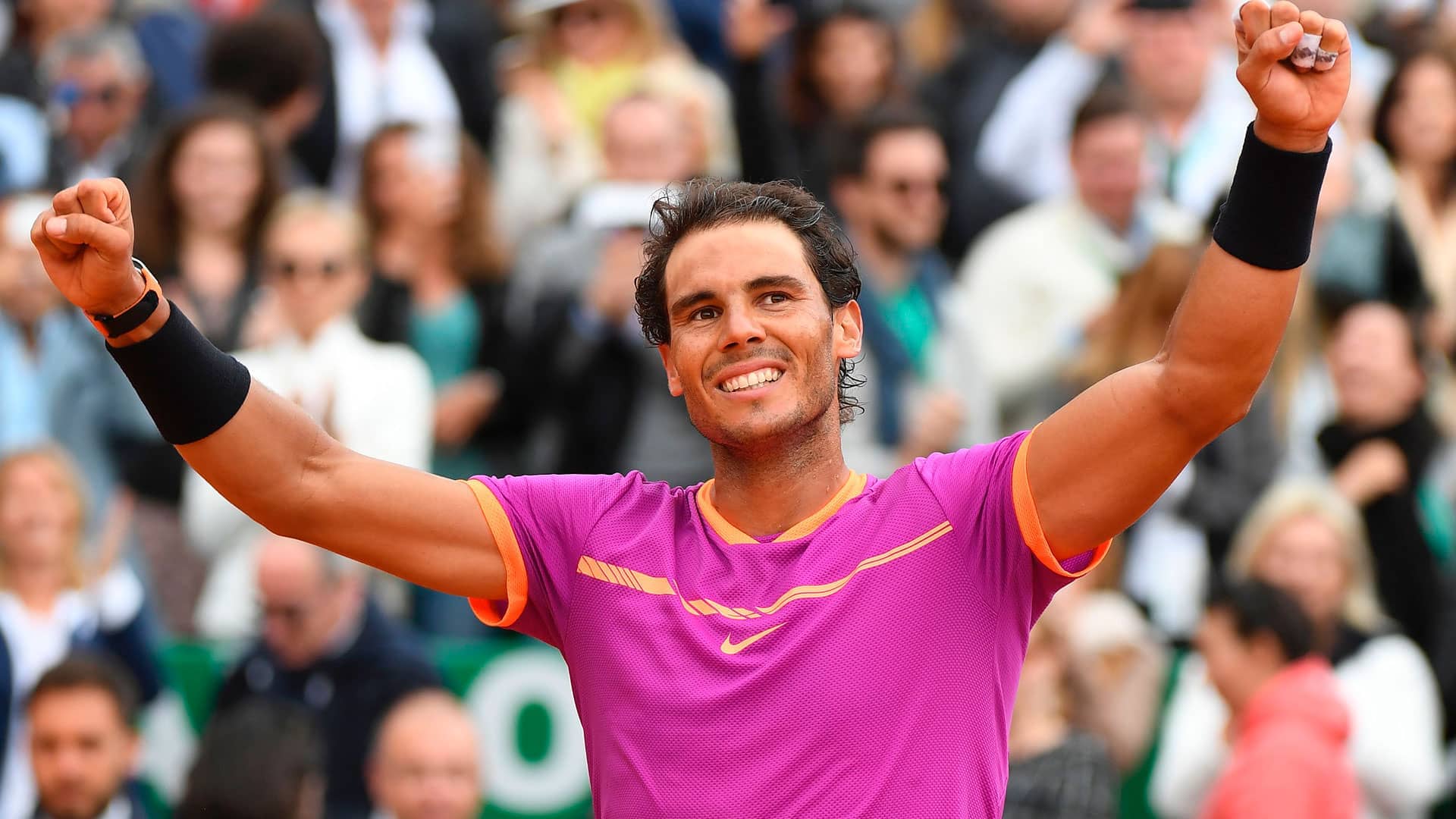 After his historic month of April, Rafael Nadal is now only a few hundred points behind first-placed Roger Federer in the Emirates ATP Race To London and sits in ideal position to qualify for the Nitto ATP Finals later this year in London.
The 30-year-old Spaniard won a record 10th title at the Monte-Carlo Rolex Masters and at the Barcelona Open Banc Sabadell in April, becoming the first man in the Open Era (since April 1968) to win a tournament 10 times.
Nadal currently has 3,735 points to Federer's 4,045. But with the Swiss star sitting out the clay season until Roland Garros, and Nadal scheduled to play ATP World Tour Masters 1000 events in Madrid and Rome during the next few weeks, it's possible that the Spaniard could take over first place if he reaches the Madrid semi-finals.
"For me, it's important to feel competitive every week that I am playing. That's what has happened since the beginning of the season. If I am healthy and I feel competitive, I am happy," said Nadal.
Read More: Kyrgios Coming To The O2?
Even before the month of "la décima", the left-hander from Mallorca was off to a blazing start in 2017. Nadal reached the final of the Australian Open, the Abierto Mexicano Telcel in Acapulco and at the Miami Open presented by Itau. But Nadal further separated himself from most of the field last month, storming through the Monte-Carlo and Barcelona draws for his first two titles of the season.
With minimal Emirates ATP Rankings points to defend in the second half of the season, many fans are expecting Nadal to climb even higher as he continues his bid for the Nitto ATP Finals, to be held 12-19 November at The O2 in London.
"I know that I had to defend almost all my points at the beginning of the season," said Nadal. "Having all these great results since the beginning of the season allows me to still have the position in the Top 8 of the rankings. That's a very important thing for me."
Read More: After Strong Start, Dimitrov Eyes London Debut
Nadal missed the Nitto ATP Finals last year after cutting his injury-plagued season short in October, but he has done well during past trips to the season-ending championships. He has competed at this event seven times, reaching the final in 2010 (l. Federer) and 2013 (l. Djokovic).