05:47 PM GMT November 05, 2018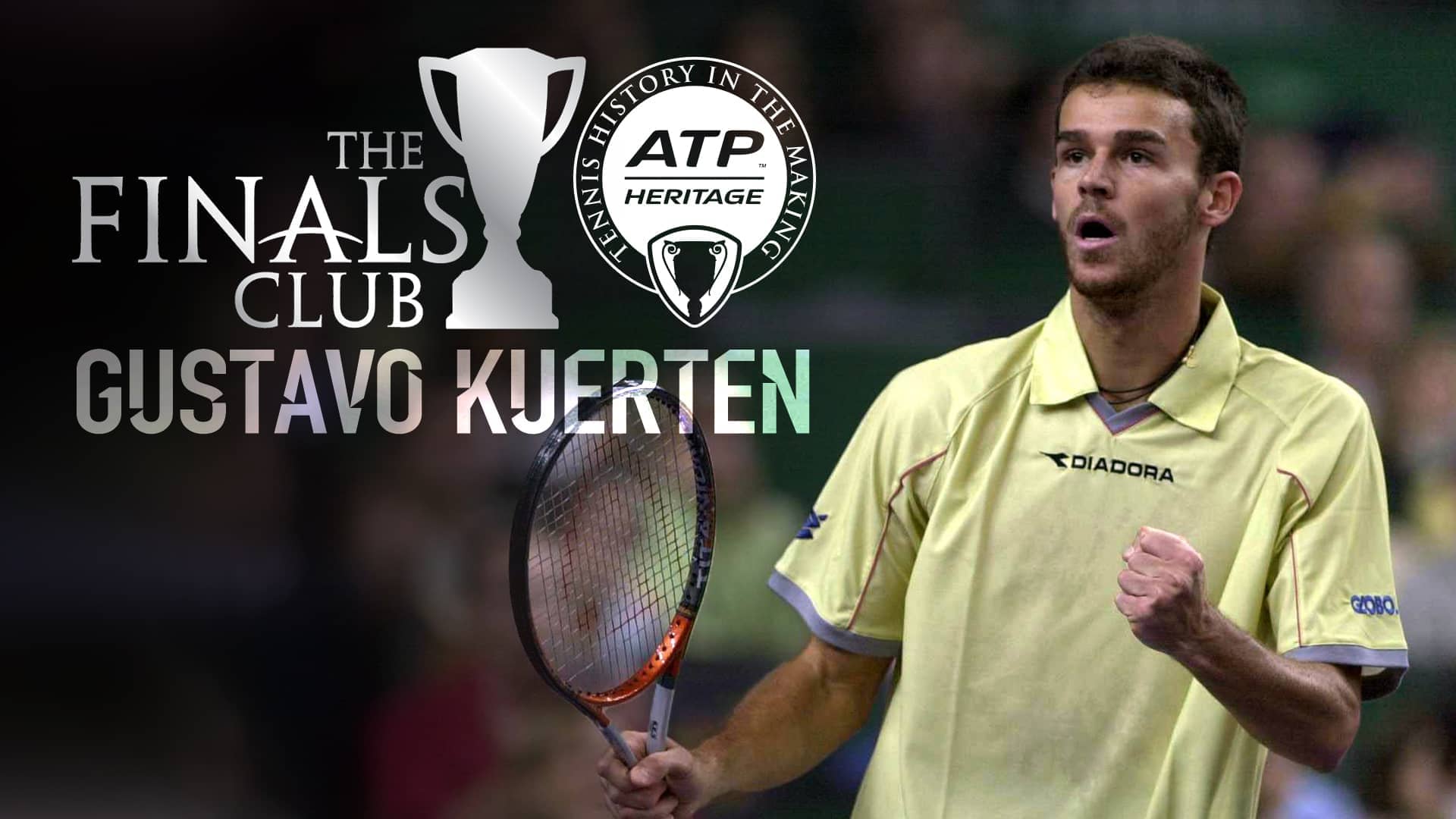 It was the week when I went from hell to heaven, from suffering with pain as my body collapsed at the end of a long season, to being about the happiest I have ever been on a tennis court. It was also the week, at the 2000 season finale in Lisbon, when I produced an untouchable performance in the final against Andre Agassi - a perfect, magical match on the most important occasion of my life.
Although it's now almost 20 years since I won this title, I can still feel the emotions, the sensations and the flavours of Lisbon. There are memories stamped on my mind. I can turn back time and imagine that I'm there again on the court in Portugal. It's all still so fresh in my mind.
I'm sure this week at the Nitto ATP Finals is going to be emotional - for myself, but also for my family and friends, as it's a great honour to have a group named after me. I never expected to be honoured like this, and it's going to be a pleasure to see the greatest of this generation playing in a group with my name on it. It's good to be proud and to look back at what you achieved and to remember how important it was: winning that title was - I'm very sure of this - the biggest achievement of my career.
Hell was what I experienced after my opening round-robin match. I had arrived in Lisbon with hopes and lots of expectations, with Marat Safin and I in contention to finish the year at No. 1 in the ATP Rankings. But then, at the start of the tournament, things went very wrong. I lost that first match to Andre Agassi. Even worse, my body had collapsed, with pain in my muscles, and it felt as though there was no way I could have any happiness that week.
On a day off, I spent around 12 hours in the physio room, doing everything possible to heal my body, and still not knowing whether I would be back on the court again to play Magnus Norman in my second match. I'll also never forget how my mother had a great impact on me. I remember how I was trying to get to sleep, but my mind kept taking me somewhere, and around 4am I was still rolling around in the bed, still awake. My mother was there with me in the room. She was watching me trying to sleep, much more worried about her son than the tennis player. It was around 5am that I finally got to sleep. I was at the beginning of the Lisbon rollercoaster, and going through a low moment. I was suffering.
But when I woke up, everything was completely different. For months, I had been running like crazy, trying to become No. 1. But that morning, it was like a new world. I had a new appreciation for all the effort and commitment I had put into this. My eyes were opened. I started to laugh again, surfing around the circumstances and not trying to change everything down to the last detail. I left space for the universe, for the circumstances, to happen too.
Like this, I was satisfied and motivated again. I was also very inspired, and I got myself back on track for my second group match. I started to play every single match as if it were my last. I wasn't so worried about the results, just how I was playing. It was a simple approach, and my game just came back. There were some ups and downs in the match, and suddenly I was steady again in the court. I wasn't in my best shape, but the self-confidence was there.
I was surprised at the way I played and how I was able to beat Norman in straight sets, and especially how I was able to keep going at the crucial moments. I was in the same mood when I played Yevgeny Kafelnikov in my final group match, and I beat him on a surface that favoured him much more than it favoured me. So I was into the semi-finals, and I felt so happy, probably as happy as I have ever felt on the tennis court. I was happy that the four players left were Safin, myself, Pete Sampras and Agassi. Safin and I were going for No. 1, and Sampras and Agassi had been the best guys around for 10 years. Having suffered so much after my first match, I had gone from hell to heaven.
All week, after losing my first match, I had just been trying to let it roll. But then Safin lost to Agassi in the semi-finals and suddenly I was in control - I could determine whether I finished the year as No. 1 or not. How could I handle that change? Well, from the start of my career, I had always liked to smile on the court, to experience the sensations and the favours, and to enjoy every single moment, and that's how I handled it.
Just before going on court to play Sampras, Safin was waiting for us, and said to my opponent: "Please, Pete, I need your help." That was a funny moment. I had never beaten Sampras before. For me, he's still the best opponent I ever played. But the way I was feeling, and the momentum I had built up during the group stages, that had given me confidence. I lost the first set on a tie-break, and that was hard to digest. But I remember very clearly that, after losing that set, I sat down and immediately knew the steps I had to take to win the match. I was using the strength that I built up when I had been suffering, and during the hard moments. It was the last sprint of the season, and I was through to the final.
I was 100 per cent sure that I was ready to get through to the end and win the tournament. That was a fantastic feeling, though very surprising that I was able to play a final like that against Agassi. In the biggest match of my life, I was able to play at 100 per cent. It was such a high level, an amazing, magical performance. Usually, when you're playing a big match, and you're dealing with the pressures and the circumstances, you're playing at 80 or 90 per cent, and that's more than enough. But that day my mind was as clear as a crystal. If I could have chosen any match in which to play an untouchable performance, it would have been that one. And that's what happened.
I did something unbelievable that week in Lisbon. I played to the limit of my capabilities against Agassi, a genius of my generation. I beat Sampras and Agassi in back-to-back matches, playing at an intense level. For me, that was heaven.
This year, on the 10th edition of the Nitto ATP Finals at The O2, the season finale celebrates players who competed at the event in the 2000s.
Tags:
2018

,

Player Features

,

Features

,