08:28 PM GMT November 13, 2018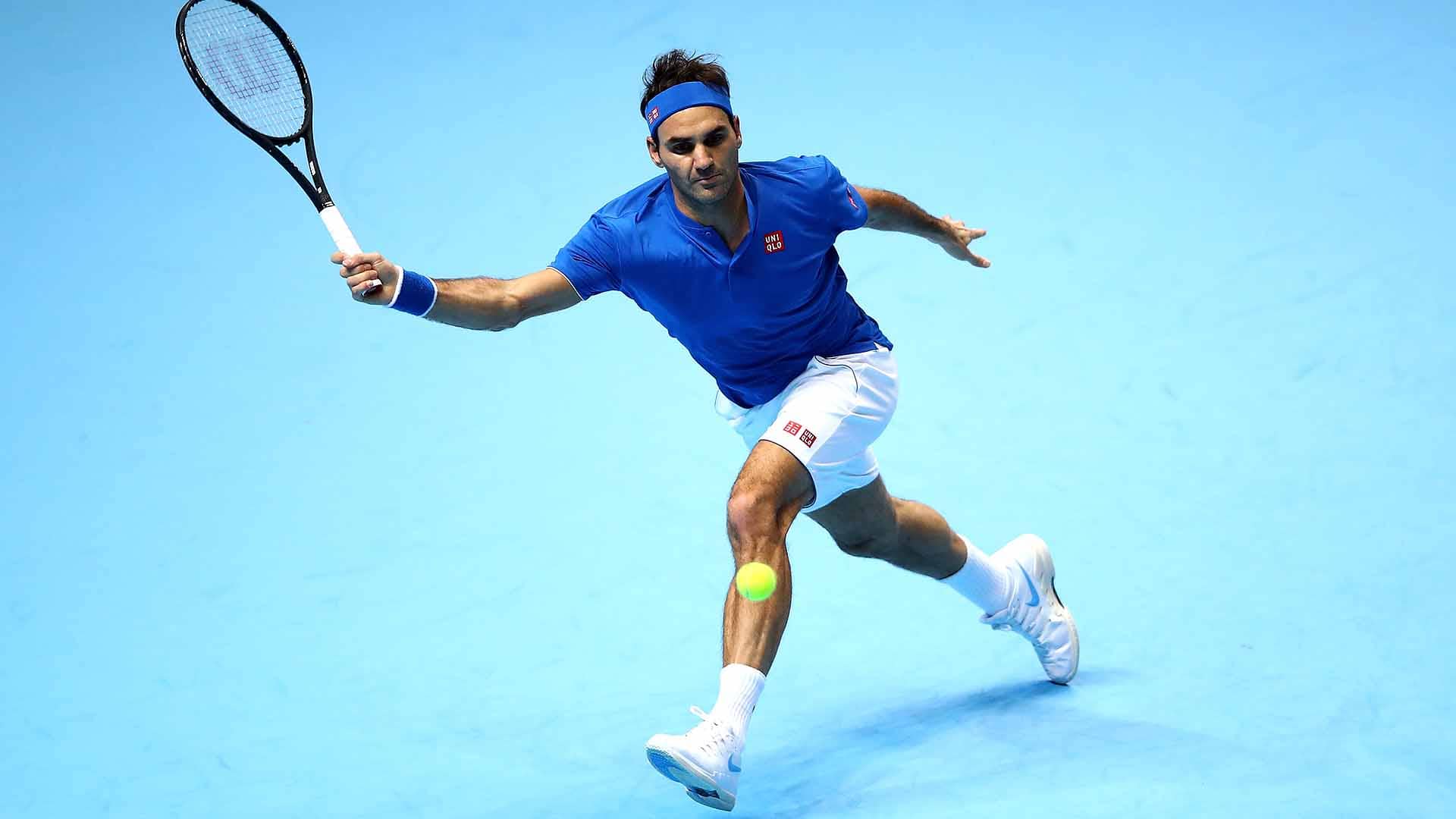 Roger Federer had his back against the wall on Tuesday at the Nitto ATP Finals. But the six-time season finale champion responded in a major way.
Federer defeated Dominic Thiem 6-2, 6-3 in his second round-robin match of Group Lleyton Hewitt play to maintain his hopes of advancing to the semi-finals of the prestigious tournament for the 15th time in 16 appearances.
"It feels good. I'm very happy that I showed a reaction after the last match against Kei," Federer said. "No match is easy here. It's maybe not something I'm that used to lose and come back and play again, but it was a good exercise. It was a great challenge for me and I'm happy with my attitude. I'm happy with how I played, and it was good fun against Dominic."
Just two days after a shocking straight-sets defeat against Kei Nishikori — the 37-year-old's first round-robin loss in two sets in 46 group-play matches at the Nitto ATP Finals — Federer had to beat Thiem if he had any hopes of moving forward. And the second seed gave himself a chance, breaking the Austrian four times without facing break point himself to even his FedEx ATP Head2Head series against Thiem at 2-2.
Federer's struggles against Nishikori on Sunday evening stemmed from a slew of uncharacteristic errors. But the Swiss was locked in from the first point against Thiem, giving the sixth seed a heavy dose of his backhand slice to goad the Austrian into overplaying with his groundstrokes. That kept Thiem out of rhythm early, provoking a number of unforced errors. And that gave Federer the lead and with it, plenty of confidence.
Thiem interestingly tried to come to net, especially early, to put the pressure on the 99-time tour-level champion. But this year's Buenos Aires, Lyon and St. Petersburg winner made mistakes at the net, failing to convert those opportunities using the element of surprise.
It was only fitting that the match ended on a missed forehand volley by Thiem, giving Federer the win after 67 minutes. Federer lost just three first-serve points, and captured 47 per cent of return points against Thiem in their first meeting since 2016 in Stuttgart. Thiem entered the season finale in 10th place on the ATP World Tour in first-serve points won, clinching 76.4 per cent of those points. But he was only able to win 56 per cent of them at The O2 on Tuesday evening.

Federer is now 16-0 in his second round-robin matches at the Nitto ATP Finals, while Thiem falls to 2-1. The Swiss is trying to avoid early elimination at the tournament for the second time (2008).
Federer will now play Kevin Anderson, the leader of Group Lleyton Hewitt at 2-0, in the final match of group play. While Federer has won four of five FedEx ATP Head2Head meetings against the South African, Anderson stunned the eight-time Wimbledon champion in the quarter-finals at SW19. Prior to that match, Anderson had lost all eight sets he had played against Federer, with none of those sets going to a tie-break.
"[What is] important for me is to play a good last match here in the round robin, try to beat Kevin. He has been playing great. He has had a wonderful season. Played great against me as well at Wimbledon," Federer said. "That's my focus. I can't talk about what would come next because it's a hard match in itself. My first-round match here wasn't great, so today was better, and I need to keep that up against Kevin, obviously, if I want to have a chance to stay here in London."
Did You Know?
Federer has now earned 37 of his 56 wins at the Nitto ATP Finals in straight sets, and he owns a 56-14 record at the event.