02:20 PM GMT November 12, 2017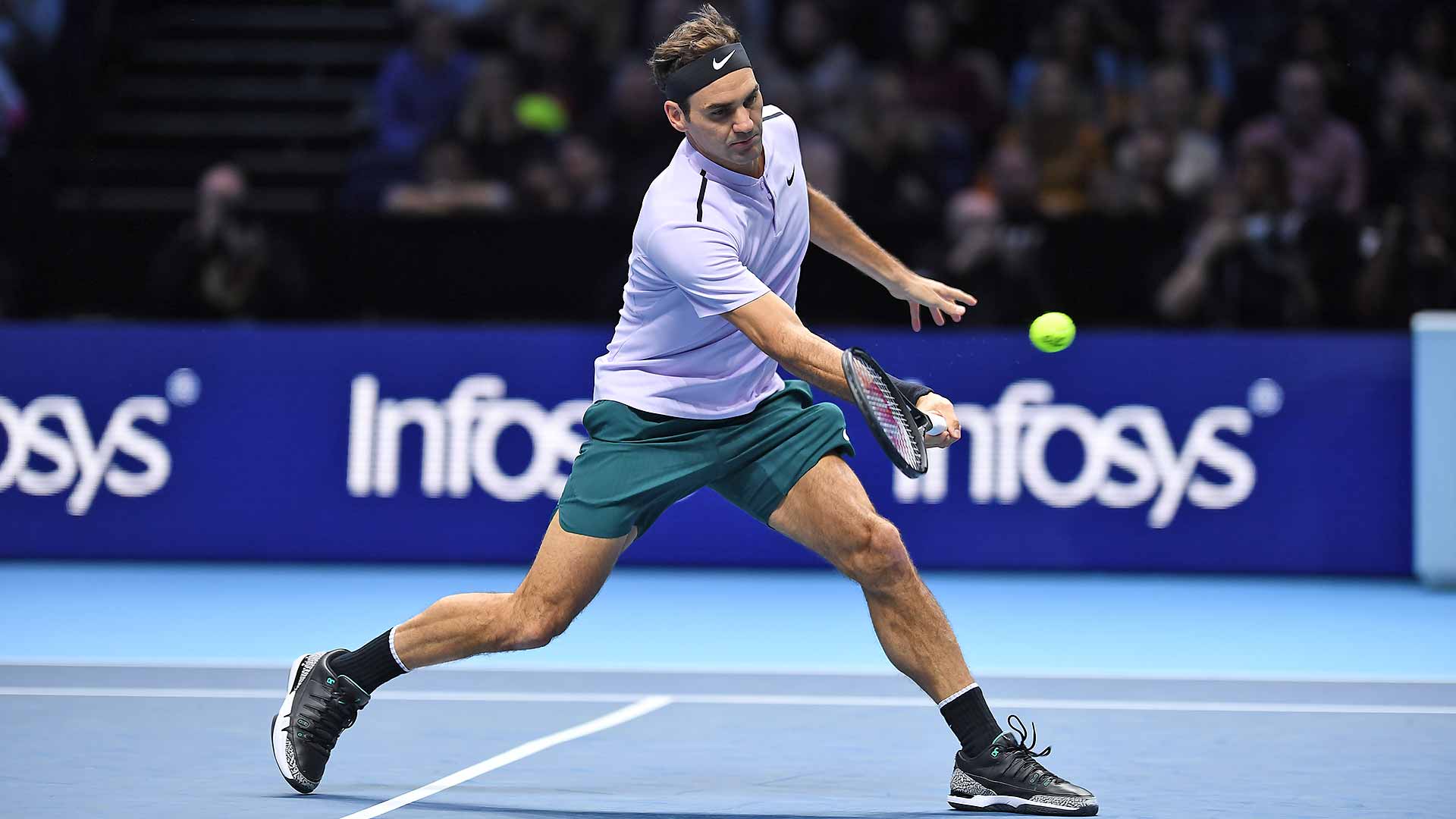 Roger Federer opened his quest for a record seventh title at the Nitto ATP Finals on Sunday by beating season finale debutant Jack Sock at The O2 in London.
Second seed Federer recorded his 50th match win of the year with a 6-4, 7-6(4) victory over eighth seed Sock in one hour and 31 minutes in their Group Boris Becker opener.
Federer capitalised on early nerves by Sock, winner of his first ATP World Tour Masters 1000 title at the Rolex Paris Masters seven days ago, with a service break in the first game. Sock grew in confidence by using his powerful forehand to pierce holes in Federer's game, but he was unable to break back.
"I'm happy that I was able to come out today and had actually good energy," Federer said. "This is the best I've felt since the Del Potro final (in Basel). I'm very happy to see that I didn't have to pay the price for taking it easy and resting and recovering. But then turning it up the last few days got me in shape for today. Now I think I'm in the tournament. There's no more turning back. Just full steam ahead every match that comes."
"I think we're all going to start playing better every round that goes by," Federer added. "It's just still early days in the tournament. Can't expect to play your best against the best players in the world in that first match.
"I think, like I explained on the court in the interview, it was more about managing the match rather than actually having a certain way how you play and what you were really thinking about. Sure, I had a tactical plan with my team. But very often in a first match like this, it gets thrown overboard because at the end you're just happy to be serving well. Focus on that first, and then on the return game sort of try your best, try to keep the ball in play and go from there."
At 3-3, 30/40 in the second set, Sock struck a serve that jammed up Federer on a backhand return in a confidence-boosting hold. In the American's next service game, he recovered from 15/40 — and saved five break points in total.
Federer, in contrast, lost just two of his first-service points through his first six service games of the second set. In the tie-break, as Federer edged closer to his 12th victory over a Top 10 players in the Emirates ATP Rankings this season, he opened up a 4/2 advantage. The encounter ended with Sock striking a backhand return long.
"I thought the intros were pretty sweet," said Sock about the atmosphere in The O2. "The floor was all lit up with pictures. I thought the graphics were really cool. I think it makes for a fun atmosphere. The fans love it. It's fun to walk out to matches like that, of course. I'm looking forward to my next few.
"Not a whole lot to hang my head about today. Obviously, you know, would like to start out with a win instead, especially being right there. It was a couple points. Had some looks to get back on serve in the first. Yeah, he came up with some good shots in the breaker. Other than that, it was a close match."
Federer is now 53-12 at the Nitto ATP Finals, which he first qualified for in 2002 when the tournament was played in Shanghai.
Federer improved to a 4-0 FedEx ATP Head2Head record against Sock, which also includes a win at the BNP Paribas Open in March.