02:39 PM GMT November 13, 2018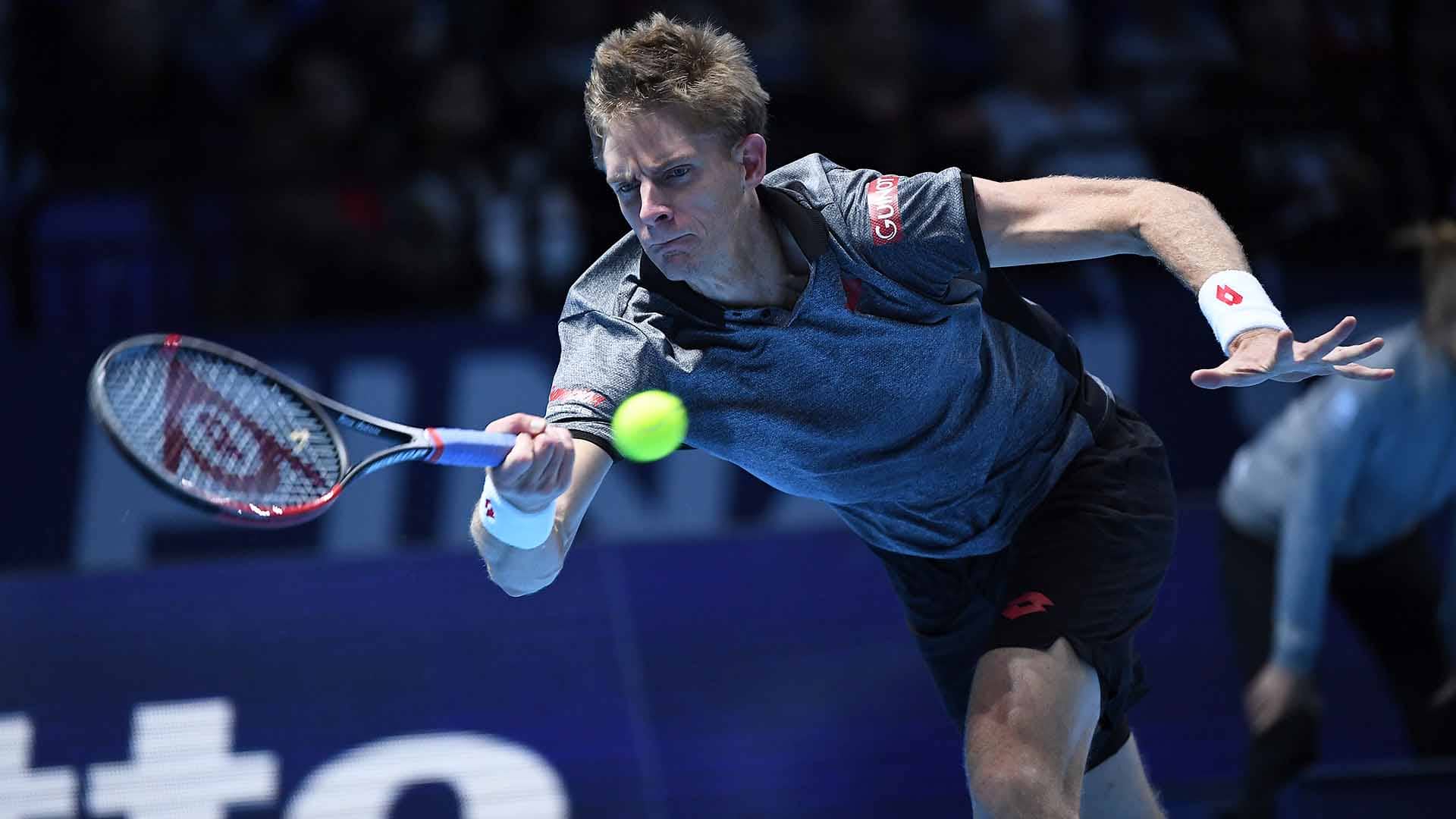 Meeting for the third time in as many tournaments, Kevin Anderson defeated Kei Nishikori for the second time in less than three weeks at the Nitto ATP Finals on Tuesday.
In a repeat of the Erste Bank Open 500 final in Vienna, which Anderson also won in straight sets, the South African raced past Nishikori 6-0, 6-1 to improve to 2-0 in Group Lleyton Hewitt. Anderson landed 10 aces and won 82 per cent of first-serve points to move past Nishikori after 64 minutes.

"[The match was] amongst the best I've played," said Anderson. "I think I did a really good job constantly applying the pressure and not letting up... I kept at it the whole time. I just felt I returned really well, made him hit a lot of shots off his serve.
"He wasn't getting too many free points and I think as I grew, I was growing in confidence and he probably was going a little the other way which is tough given the situation. I felt I did a fantastic job throughout really. Even though I had a lead, I felt a sense of urgency throughout which I thought was really important because I wanted to get that win as best that I could."
With his 47th tour-level victory of the season (47-17), Anderson surpasses his previous best mark of 46 match wins first achieved in 2015. Anderson will become the first African player to qualify for the semi-finals at the elite eight-man event if Dominic Thiem beats Federer, or the Swiss defeats Thiem in three sets, on Tuesday night.
"I worked really hard as a kid. It is not easy. It is far from the tennis world, the tennis scene growing up in South Africa," said Anderson. "Here I am having achieved a lot of my dreams. Hopefully, I'm a source of inspiration for kids growing up in South Africa to pick up a tennis racquet and hopefully we'll see.
"It takes a lot of time, it is not going to happen overnight. Hopefully, in the next five or 10 years we will see men and women players coming out of South Africa."
Anderson raced into a one-set lead after just 31 minutes, combining powerful serving with aggression on his return to leave Nishikori behind. The Vienna champion took advantage of Nishikori's low first-serve percentage (47 per cent), striking short balls to take time away from his opponent and extract errors.
The 32-year-old wasted no time increasing his advantage in the second set, taking the initiative and standing tall at the baseline to pressure Nishikori. Anderson was just one game away from joining Federer as the only man to win a match at the Nitto ATP Finals 6-0, 6-0, but Nishikori fought his way to a first game with an exquisite backhand drop shot winner. But Anderson confirmed victory in the following game, after Nishikori fired long on his forehand return.
Nishikori, who owns a 20-7 tour-level record since the start of the US Open, will face Dominic Thiem in his final round-robin match on Thursday. The Japanese star is aiming to advance to the semi-finals at The O2 for the third time (2014, 2016).
"I don't even know why I didn't play well today, missing a lot. I don't know. I just didn't feel the ball today. It wasn't my day today," said Nishikori. "I hope I can have a good practice tomorrow, a good session of hitting and just try to forget about today."

Did You Know?
Nishikori's loss equals his heaviest tour-level defeat, matching his 6-1, 6-0 loss to Robin Soderling at the 2008 Intrum Stockholm Open.
Tags:
Nitto ATP Finals 605

,

2018

,

Kevin Anderson

,