09:10 PM GMT April 05, 2017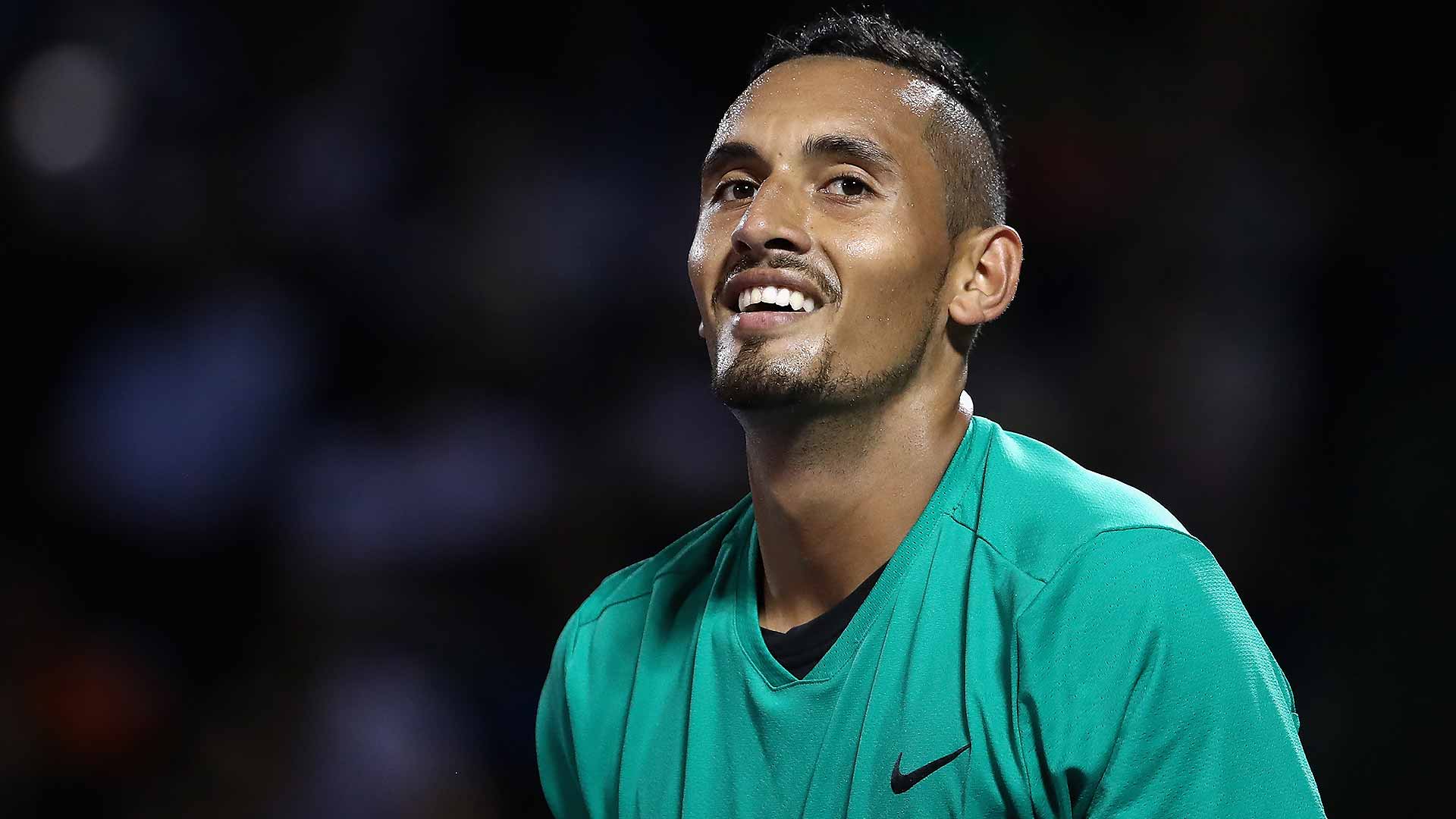 Nick Kyrgios, one of the most exciting players on the ATP World Tour, could be making his way to the Nitto ATP Finals in London later this year. The 21 year old has gotten off to rock-solid start in 2017, reaching the quarter-finals of the BNP Paribas Open in Indian Wells and the semi-finals at the Miami Open presented by Itau.
His semi-final match against eventual champion Roger Federer was one of the best matches of the season so far. Kyrgios is currently No. 10 in the Emirates ATP Race To London. The Top 8 at the end of the season will qualify for the season-ending championships, to be held 12-19 November at The O2 in London.
"I think I've made an effort to try and put in every day. [It] hasn't been easy. I've got a great team with me," Kyrgios said in Miami. "I feel like my level of tennis, it's always been high, but mentally I'm competing for every point. That's making the difference."
The Canberra native could be one a few new faces arriving at The O2 later this year. Bulgaria's Grigor Dimitrov has sprinted to his career-best start. The 25 year old is 17-4, has won two titles – Brisbane and Sofia – and is No. 4 in the Emirates ATP Race To London. Dimitrov has never played at the ATP Finals.
Read More: After Strong Start, Dimitrov Eyes London Debut
Roger Federer and Rafael Nadal are familiar faces to London tennis fans but the two all-time greats had to miss the season finale last year because of injuries. Both, however, have quickly returned to top form in 2017.
Federer is 19-1 on the year, 7-0 against the Top 10 and has won the season's first three "Big Titles" – the Australian Open, the BNP Paribas Open and the Miami Open presented by Itau. The Swiss star, who is No. 1 in the Emirates ATP Race To London, is off to one of his best starts in his 20-year career.
| | | |
| --- | --- | --- |
| Year | W-L | Year-End Emirates ATP Ranking |
| 2017 | 19-1 | ? |
| 2006 | 33-1 | No. 1 |
| 2005 | 35-1 | No. 1 |
| 2004 | 23-1 | No. 1 |
Only Nadal has matched Federer's win tally this year. The Spaniard is 19-5 and has reached three finals – Australian Open, Abierto Mexicano Telcel and the Miami Open presented by Itau. The 30 year old is currently No. 2 in the Race.
"I am very happy about the first part of the season on hard courts before the clay arrives. I won a lot of matches. I have a lot of points. I am in a privileged position in the Race," Nadal said. "That's great news for me and gives me calm to play the next couple of tournaments."
Tags: