04:41 PM GMT November 02, 2013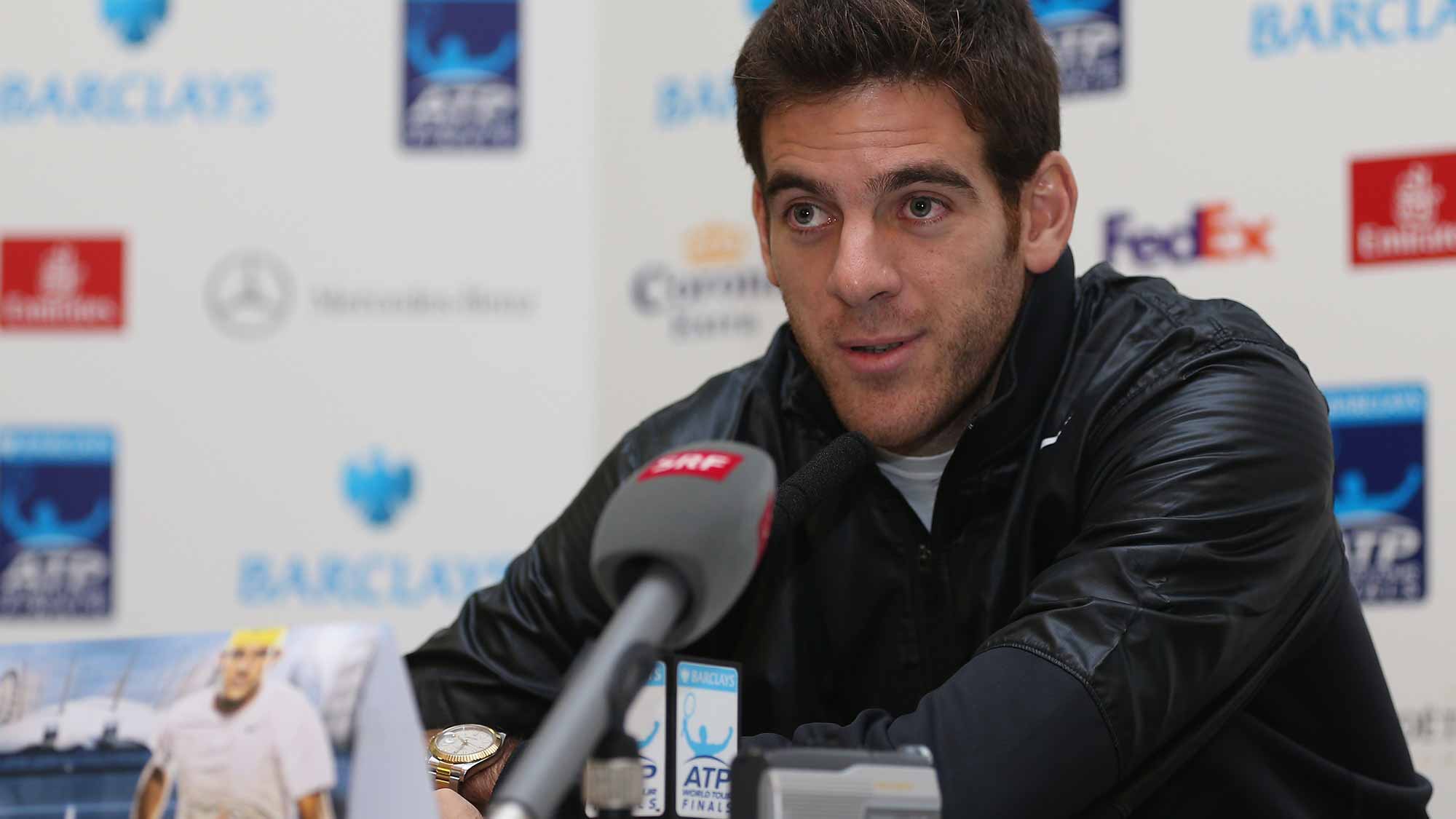 A US Open trophy and an Olympic bronze medal are among the possessions Juan Martin del Potro owns, but on Saturday in Paris, the Argentine was robbed of the item he values most.
Ready to set off to London for the Barclays ATP World Tour Finals, del Potro was checking in at the Gare du Nord train station, where he was stopped for an autograph. Happy to oblige the request, del Potro suddenly became the victim of a crime when his briefcase was stolen.
While his passport and money were among the belongings taken, his Rosary that was blessed by Pope Francis in Rome this year was also in the briefcase.
"It was weird and very fast. I don't know if I was set up," said del Potro. "I was signing autographs and taking pictures at the Paris train station. I checked and my bag was missing. The good thing is that this tournament is too good to let this bring me down."
"Among the things I had stolen was the Rosary blessed by Pope Francis when I was in Rome. It was very valuable to me and I'm sad I lost it. I also lost my passport, some personal documents and money, but the Rosary was the most important thing. It's the first time something like this has happened to me. I'll try to enjoy the tournament and not let this affect me."
Del Potro arrived safely in London. He was drawn into Group B with defending champion Novak Djokovic, six-time titlist Roger Federer and Richard Gasquet.
"I arrived to this tournament with the remaining energy I have. It's true I'm the player with most tournaments played in the last month," del Potro said. "At this high level, that can make a difference, but I'll try to be prepared and do my best in each match."